"Danse Lumière is adapting outstanding works of literature for the stage and screen, highlighting works by women, and creating innovative outreach programs for all ages" -Kathryn Roszak
"Secrets on the Way"
​
An excerpt (Schubertiana) from the first full performance, April 27, 2013 at the Osher Studio in downtown Berkeley. Conceived and choreographed by Kathryn Roszak; inspired by the poetry of 2011 Nobel laureate Tomas Tranströmer.
Performed by dancers Blythe Berg, Ramzi Jneid, Nitipat Pholchai, Lissa Resnick, and Linnea Snyderman, with readings by actor Earll Kingston.
​
"Kathryn Roszak's accomplished and spirited Danse Lumière has suavely and powerfully formulated interpretations of poems by the great Tomas Transtsrömer that beautifully capture the writer's lyric austerity."
- Sandra Gilbert, April 2013
​"The Fifth Book of Peace"
​
A fusion of dance, theater, and music, adapted from the book of the same title by Maxine Hong Kingston, based upon War Veterans' stories.
Conceived and choreographed by Kathryn Roszak.
​
Music (this excerpt): traditional Vietnamese
Performed with Lines Ballet BFA program at Dominican University, San Rafael, CA and Dance Mission, San Francisco, 2008
​
"Choreography and visuals are enthralling. The dancers become an array of symmetrical and asymmetrical moves morphing from ballet to modern to animal-like steps, a place of unexpected lyrical motion and mortal danger."
- Sharon Coleman, Poetry Flash, 2009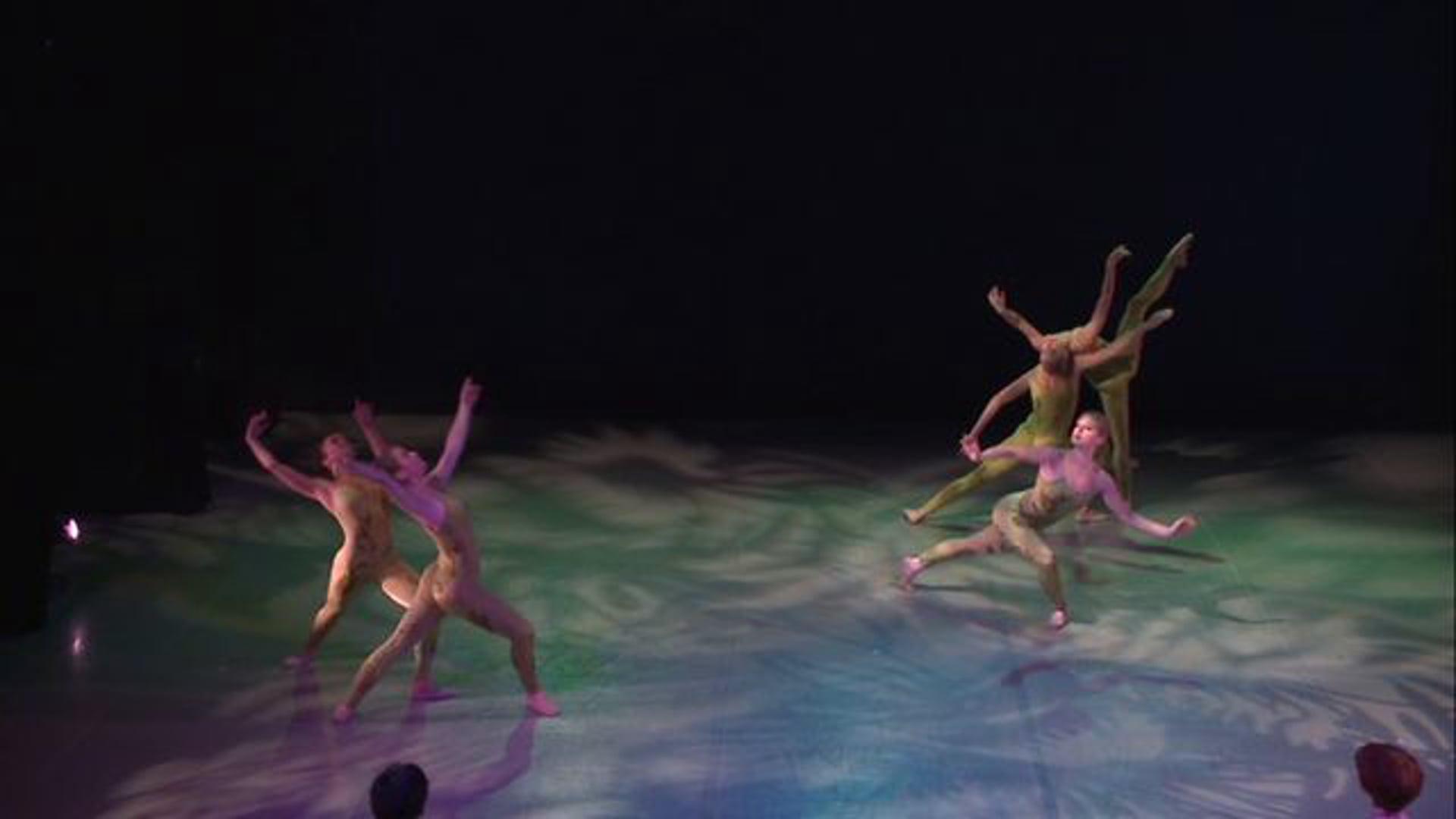 "The Fifth Book of Peace"
"Pensive Spring: A Portrait of Emily Dickinson"
​
Three artists - a dancer, an actress, and a singer - each portray the enigmatic poet.
​
Conceived and choreographed by Kathryn Roszak.
Music: Gordon Getty, "The White Election"
These excerpts performed at the University of San Francisco (2000).
Recent performances at Berkeley City Club and Cal Performances'
"Fall Free-For-All", UC Berkeley (selected by the SF Bay Guardian
as a 2011 "Top Ten" dance performance).
​
"She imbued Dickinson with the sparkle and a wit that is more easily perceptible in her letters than in the poetry. The inter­action between the three performers was well designed; "Pensive" flowed with an easy grace."
-Rita Felciano, Autumn 2011